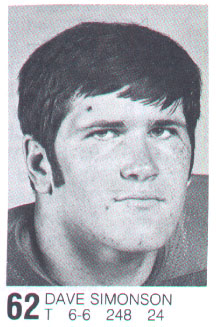 Austin officer, ex-NFL player, retires
"My office was a squad car," Lt. Dave Simonson said as he cleaned out his locker - complete with a photo of his grandson, 15-year-old artwork from his kids and his coveted purple combination lock - at the Austin Police Department Wednesday.
Simonson is retiring today after 27 years at his only job ever in law enforcement.
"It's time to go," he said. "I've got plenty of things to do."
Although he is hanging up his badge, Simonson has left an indelible mark on his fellow police officers and will continue to do so in Austin, Capt. Curt Rude said.